The first sentence of Lisa Taddeo's new novel contains a suicide, a warning shot fired in the direction of the reader. Protagonist Joan is eating a meal with a married man when Vic, the boss she has had a prolonged, repulsive affair with, comes in and shoots himself, the blood leaking out, "like liquor".
In Animal, blood and violence are everywhere, through rapes, miscarriages, and murder, but also in the ideal of the familial blood and the horrors which motherhood inflicts on women. "I think there's a lot of similar themes in Three Women," Taddeo says. "But there's more anger in Animal."
Related Story
>
Taddeo wrote Animal during her MFA at Boston University, around the same time that she wrote her non-fiction best-seller, Three Women. The 2018 book is a forensic look at sex and desire through the lives of Maggie, Lisa and Sloane, compiled after Taddeo spent eight years listening to these women tell her things about their love lives that they had never been able to say out loud.
In Taddeo's debut novel, the animal grief makes of us and the way that it can mark us for life take centre stage. We follow Joan to the heat of Topanga Canyon where she moves into a stifling house surrounded by a coterie of strange men, a journey she has undertaken to find Alice, the woman she is obsessed with. As her relationship with Alice blooms, we delve into both her dark childhood and history with men, the different parts of her life becoming entwined as the heat rises.
Earlier this month, on a Zoom call from Connecticut where she lives, Taddeo spoke to Esquire about the reaction to Three Women, the high stakes of female friendships, and the stories we tell ourselves to metabolise pain.
---
When a book has the reception that Three Women had, I imagine there's a sense of before and after. How did that level of success feel and could you sense how big it was while you were in the moment?
I was doing so much press that you almost lose the feeling of being on the ground with it. I felt it in different ways but not in the ways that would of made the most impact on me personally, because I didn't see everyone on the train reading it. There were so many far-flung things that sounded so cool, like someone I hadn't spoken to in years saying they found it in a little bookstore in Greece, but I never once saw someone reading it. I always wanted to go up to someone reading it and say, 'I wrote that!'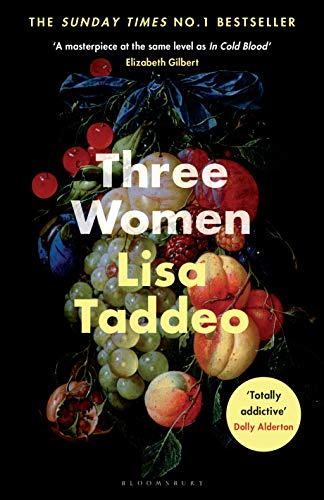 The Best Books of 2021